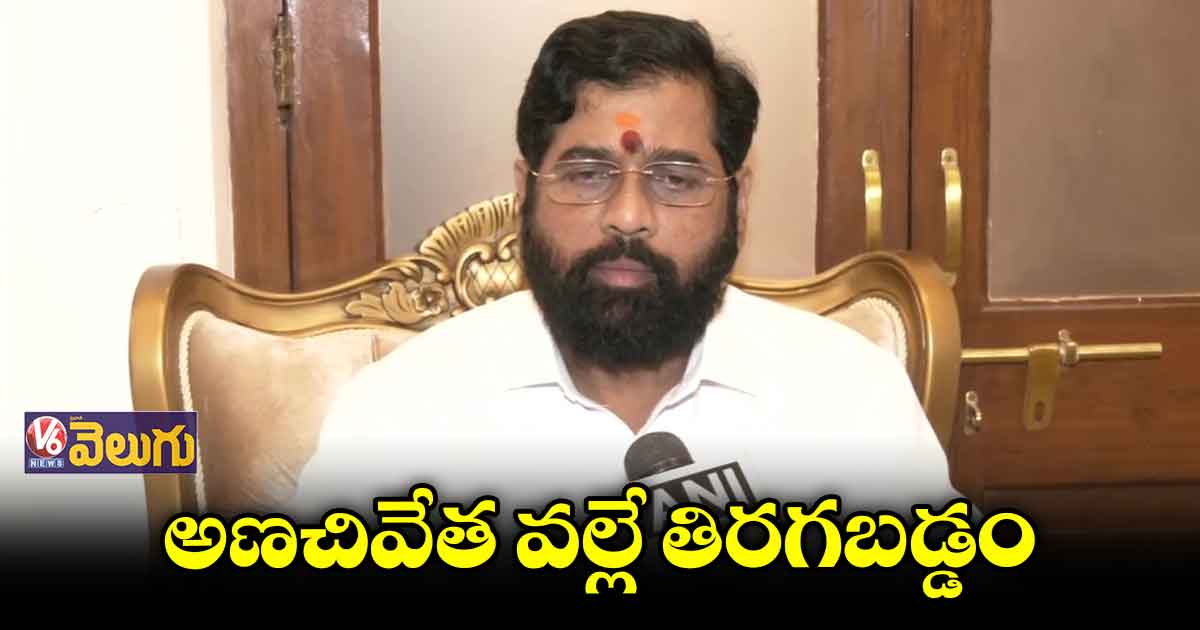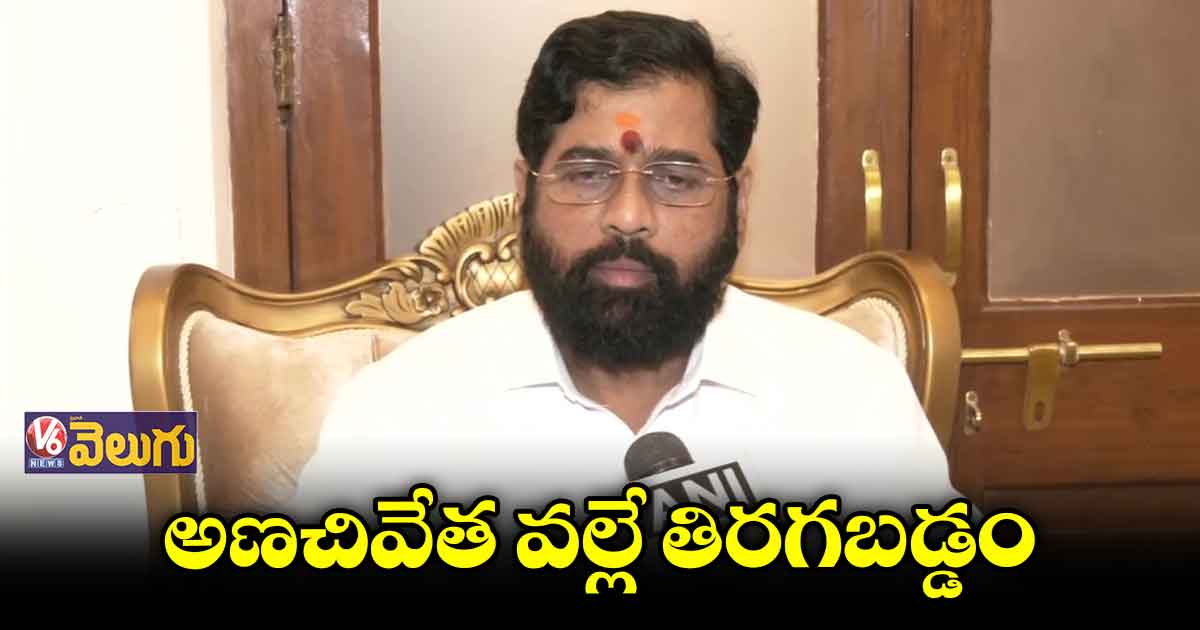 Not only in Maharashtra.. the name 'Eknath Shinde' has become a hot topic in the political circles of the whole country. He led Shiv Sena's rebel MLA faction, ran camp politics in Surat and Guwahati and finally became the CM. BJP also announced its support to him. He won by 164 votes in the test of strength held in the Maharashtra Assembly, which has a total of 288 assembly seats. It has been exactly a week since Shinde assumed the post of CM. ANI news agency interviewed him in this context. Details..
What is the loss to Shiv Sena due to 'Maha Vikas Aghadi' alliance?
I have told the party leadership many times in the past that it is not good to have Shiv Sena in the Maha Vikas Aghadi (MVA) alliance. I think alliance with parties with ideological differences is not good. I also explained that all Shiv Sena MLAs are suffering over this. But did not hear. As a result, even though the post of CM is in our hands, Shiv Sena has fallen to the fourth position in the city panchayat elections. This means Shiv Sena did not benefit from Maha Vikas Aghadi government.. other parties benefited. Shiv soldiers had to face injustice and humiliation.
#WATCH | "…In 2019, we contested polls with BJP but govt was formed with Congress, NCP & due to that when issues like Hindutva, Savarkar, Mumbai bomb blasts, Dawood Ibrahim, and others came, we were not able to take any decision. .," says Maharashtra CM Eknath Shinde (1/2) pic.twitter.com/V1A5lklmqF

— ANI (@ANI) July 6, 2022
What are the consequences of turning Shiv Sena MLAs into rebels?
Even though the CM's seat is in the hands of Shiv Sena, Shiv soldiers have faced insults at the field level. Congress and NCP leaders conspired to reduce the value of Shiv Sena MLAs. We did not get due priority in the government. All these developments have broken the minds of Shiv Sena MLAs. The situation did not change even though this matter was told to the Shiv Sena chief leadership. That is why we all decided to fight together. All this was done for the protection of Bala Saheb Thackeray's Hindutva doctrines.
Is your revolt against Shiv Sena the right thing to do?
It's the right thing to do. We have followed the constitution. We have enough majority. There is a majority of more than two-thirds. Speaker also recognized us. Even those who went to the court against us…were reprimanded. Courts will also decide against them in the coming days. We have a strong government. MLAs are strong. Justice for all.
What is your opinion on BJP?
Everyone thought that BJP would do anything to form the government. But that didn't happen. BJP is not a party that aspires to power. It adheres to ideological values. It also has moral values. That is why the strength of the majority of MLAs in the assembly stood the test of strength. I was offered the post of CM. Prime Minister Modi himself has assured me that he will give full support to the development programs in Maharashtra. Central government will stand by us.
Our MLAs faced difficulty in carrying out works in their constituencies as allies were trying to empower those who lost to them. Our MLAs were unable to do development works due to lack of funds…We spoke to seniors but to no avail. So our 40-50 MLAs did this: Eknath Shinde(2/2) pic.twitter.com/R83zouIw5u

— ANI (@ANI) July 6, 2022
What is the factor that united the rebel MLAs in large numbers?
Around 50 of us are rebel MLAs.. We are not fighting for petty reasons.. There is a big objective behind this. That is Bala Saheb Thackeray's defense of Hindutva doctrines. Shiv Sena contested the 2019 assembly elections along with BJP. But Shiv Sena and Congress joined hands to form the government. That development did not go down well with Shiv Sena MLAs. That anger was shown in the form of rebellion. Bala Saheb Thackeray united and won for Hindutva ideals.