Sexi News latest News.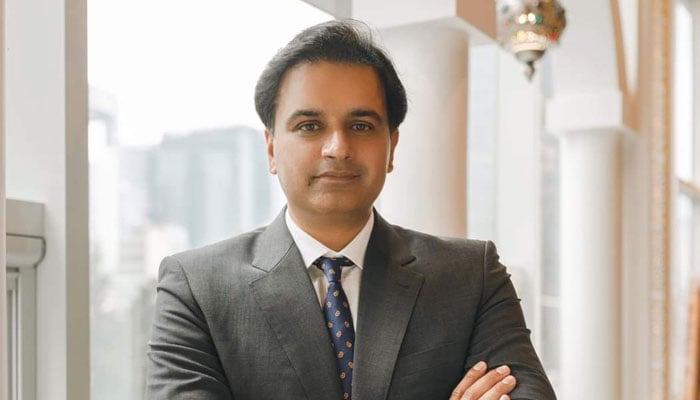 The Government of Pakistan has appointed South Korea's renowned socialite and businessman Mudasar Ali Cheem as Honorary Advisor to the Pakistan Investment Board for Korea.
This notification was issued by the Investment Committee of the Prime Minister's House, Islamabad.
Mudasar Ali Cheema belongs to Gujranwala, a major industrial city of Pakistan. He received his primary education in Gujranwala. Graduated from Punjab University.
He moved to England for further education, where he graduated in information technology. He moved to South Korea in 2006 where he started his own business.
It should be noted that Mudasar Ali Cheema was also granted special citizenship by the Korean government in 2017.
Recall that from 1948 to 2018, the Korean government granted citizenship to 194,000 foreigners, in which only 4 people received exemplary awards, among which Mudassar Ali Cheema is the only Pakistani who received this honor.
Mudasar Ali Cheema was elected Secretary General of Pakistan Business Association (PBA) Korea in 2013. He was also the President of Pakistan Business Association of Korea from 2015 to 2021. He is now performing his duties as the president of the PBA. Mudasar Ali Cheema is also the ambassador of Punjab Tourism Department.
Mudasar Ali Cheema has received numerous awards for the best entrepreneur from the Korean government.
Under his leadership, personalities like PBA and Pakistan Embassy in Seoul and Ambassador of Pakistan, especially Zahid Nasrullah, Ambassador Rahim Hayat Qureshi, Mumtaz Zahra Baloch, Nabeel Munir, Adil Khan Shafiq Haider Work raised the morale of Pakistan and the Pakistani community, which is why today in South Koreans respect Pakistan and Pakistanis.
South Korean business and social figures including Malik Nadeem, President of Pakistan Muslim League-Nawaz Korea Raj Aamir Iqbal, Asghar Bangi, former President of Pakistan Community of Korea Shafiq Khan, Mian Sagheer, Sabir Khattak and others expressed their support to the government of Pakistan, especially Pakistan Prime Minister Mian Shahbaz Sharif. This important decision is appreciated.
He said that a dynamic personality was chosen for an important industrial country like South Korea. We hope that Mudasar Ali Cheema will devote all his energy to fulfill the responsibility assigned by the government.
Looking at the past performance of Mudassar Ali Cheema, it can be said that he will formulate a better strategy to attract major Korean companies and business groups to invest in Pakistan, which will promote industrialization, increase export capacity and education sectors in Pakistan. I will contribute to an effective policy.