Sexi News latest News.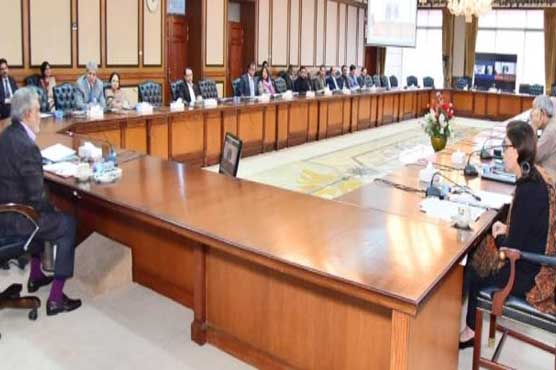 Islamabad: (Web Desk) The Economic Coordination Committee (ECC) of the Cabinet has approved the import of 125,000 metric tons of urea from China at the cabinet level and 35,000 metric tons from Azerbaijan at the cabinet level. The Trading Corporation of Pakistan has also been directed to consider viable options for importing more urea.
The ECC meeting was held under the chairmanship of Federal Minister for Finance and Revenue, Senator Muhammad Ishaq Dar State Petroleum Mosadegh Malik, Special Assistant Tariq Bajwa, Special Assistant Dr. Muhammad Jahanzeb Khan, Chairman SECP, Federal Secretaries, Chairman FBR and other higher ones were attended by government officials.
At the meeting, a summary was presented regarding the procurement of two million metric tons of urea by the Ministry of Industry and Production.
The meeting was informed that the ministry was negotiating various proposals, including the supply of urea at the lowest price from Chinese firms.
After a detailed discussion on the matter, ECC allowed import of 125 thousand metric tons of urea from China at government level and 35 thousand metric tons of urea from M/s Sokar of Azerbaijan at government level. options for importing urea.
The ECC considered the brief submitted by the Ministry of Energy, Petroleum Division for High Speed ​​Diesel (HSD)/Premium Gas Oil.
The ECC, keeping in view the growing demand for high-speed diesel in the country, has recommended that the PSOs calculate the average premium for HSD at KZK and spot prices in accordance with the prevailing policy guidelines of the Federal Government, and the difference in premium applicable will be factored into the price in case that high speed diesel import marketing companies (OMC) pay a higher premium on HSD compared to PSO.
The meeting also approved a technical additional grant of Rs 115 crore for the Ministry of Housing and Works.