Sexi News latest News.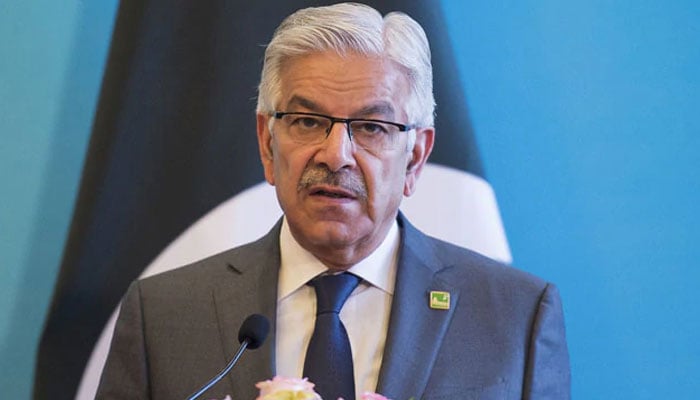 Defense Minister Khawaja Asif says Defense Ministry has received Prime Minister's letter regarding appointment of Army Chief, HQ has been informed about this letter, all steps will be completed in two-three days and this excitement will end.
Speaking in the National Assembly, Khawaja Asif said that a decision on this is expected in the next two or three days. And it will happen, those same institutions have been supporting Imran Khan for four years, Imran Khan should not blame his institution's failures and not they attack them.
The Minister of Defense said that wrong news is being spread about the appointment of the head of the institution, this institution had a role in the past, that role was extra-constitutional, today that institution wants to play a role according to the constitution, today it is 75 years old. After that, if the institution wants to remains in the character of the constitution, then it should not be obstructed.
Khawaja Asif said that the institutions of the country are playing their constitutional role, Imran Khan is encouraging the institutions to take unconstitutional measures, Imran Khan is using unconstitutional tactics for his power, Imran Khan is mad because of the grief of power. Yes, Imran Khan's philosophy is not to serve the nation but to call himself a thief and get votes for it.
Defense minister said that the tactics used by Imran Khan is harming national unity, if Imran Khan can't do anything despite 4 years of support, then don't attack the institutions.
Khawaja Asif said that every government was taking gifts from Tosha Khana and our government was also taking them. Giving gifts was a business, Imran first sold gifts to Toshakhana and then gave the money to the government.
The Minister of Defense said that 15 years of planning was done to bring Imran Khan to power, this is a shameful story, not only politicians are involved but all those who are responsible for the structure of government, Imran Khan has violated social values ​​along with politics.