Sexi News latest News.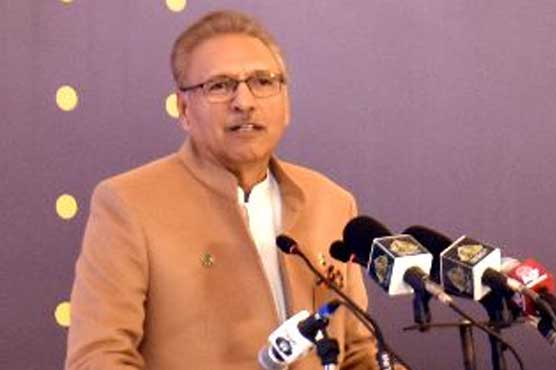 KARACHI: (Web Desk) President Dr. Arif Alvi said that the only solution to overcome the current financial problems of Pakistan is a government with a clear mandate, all actors should show mutual cooperation and unity and help the country to come out of the current financial problems. Try to get out of the situation.
Addressing the 4th Financial Crime Summit held in Karachi, the President said that we have not learned from the past and that other countries have overtaken Pakistan in terms of economic development. Political cooperation is needed to overcome the current financial situation. He also expressed support for the government's vision of energy conservation by closing markets in the evening.
The President further said that human conscience is the greatest barrier against crime and that various religions, including Islam, have tried to inculcate the spirit of self-responsibility, the implementation of strong laws at the societal level to control financial crimes, their enforcement. ensure imports, catch corrupt elements, impose appropriate penalties and discourage corruption.
Dr. Arif Alvi further said that Quaid-e-Azam also highlighted the spread of corruption among the Muslim elites in the Indian subcontinent, Pakistan needs collective efforts to become a country based on the ethics and sayings of the founder of Pakistan, looting and corruption Pakistan is paralyzed and now we depend on aid and credit.
He said that corruption is widespread all over the world and that it is not only a problem of developing countries and that it should be controlled by removing loopholes in financial laws and systems, that it is against the spirit of responsibility, justice, new laws on financial crime. around the world they have to provide a money trail to the accused and the owner of the property.
The President further said that the international system is based on interests and not on morality and international law, as it has allowed India to commit human rights violations and crimes against minorities, especially Indian Muslims, as well as in India's illegally occupied Jammu and Kashmir. , Pakistan trusted the world order and international institutions to resolve the Jammu and Kashmir conflict and perhaps that trust was a mistake.