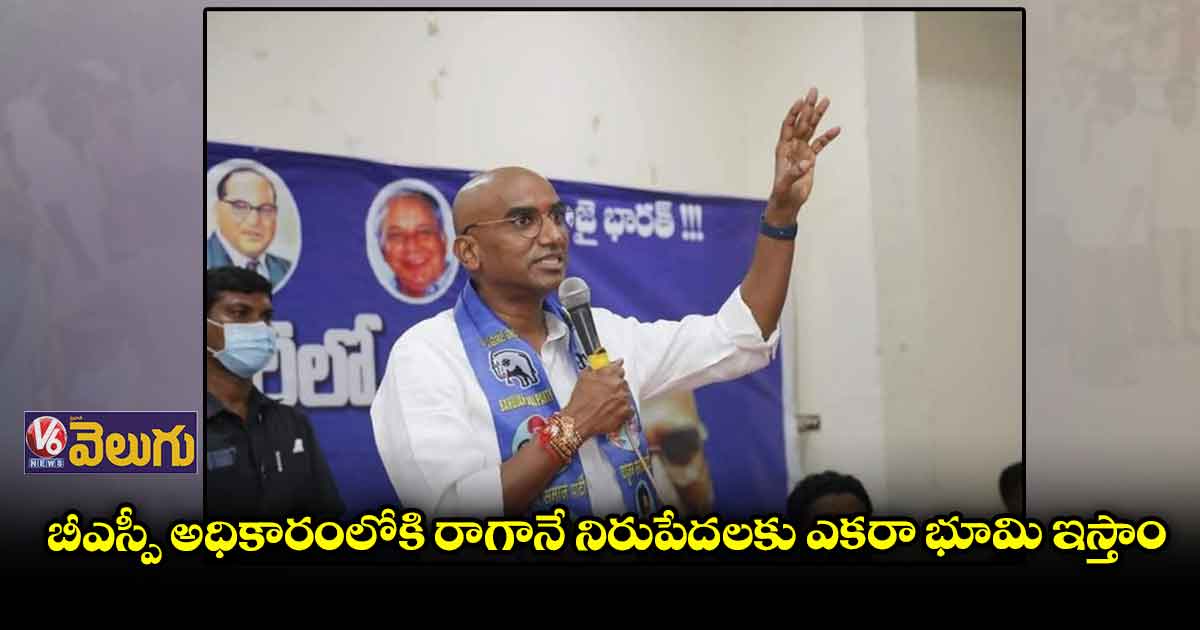 Bahujan Samaj Party (BSP) state president RS Praveen Kumar has promised that once the BSP comes to power in the state, every poor family will be given an acre of land along with a patta. Schools will be set up on a corporate level basis for each mandal. Free medical care will be provided to the poor. He assured that farmers who have assigned lands and fallow lands will be given titles. He said that one person from every house will be sent abroad for higher studies. RS Praveen Kumar spoke at the opening ceremony of the village road in Chevella constituency of Rangareddy district. He called upon all the party workers to fly the BSP flag in the Chevella constituency in the upcoming elections and work enthusiastically.
RS Praveen Kumar has promised to cancel the 'dharani' scheme once the BSP comes to power. He alleged that the government has grabbed all the lands in the state in the name of Dharani and is doing real estate business by setting up ventures. He said that BSP..TRS will not take the lands. They were angry that they are grabbing valuable lands by bringing 111GVO. He expressed confidence that no matter how many ways BSP is prevented, they will go to Pragati Bhavan in the coming time. He criticized the state government for neglecting the field assistants and VROs and not paying salaries to the employees on time. Children who study in hostels are given wormy rice, do the children of TRS leaders eat this kind of rice..? He asked. He alleged that the state government is robbing big companies of crores of rupees in the name of school development.
Criticism of BJP
RS Praveen Kumar alleged that the Agnipath scheme has ruined the future of the youth and that the BJP is increasing unemployment.